Like reading the White Mountain Report every week? Why not get it delivered to your e-mailbox every Thursday? All you have to do is subscribe. It's fast, painless, and best of all it doesn't cost you a dime!
CLICK HERE...

August 17, 2017

Hi Folks,

I've climbed at both Humphrey's and Cathedral Ledge already this week. I can hardly believe that I've managed to get in 2 times out climbing in a single week. There must be some kind of harmonic convergence happening! I wouldn't be surprised if the moon and sun are in alignment - go figure...

On Wednesday I met my dear friend Judy Perez at Humphrey's Ledge. She hasn't been there this year, and I've only been a couple of times. It's curious considering that we spent so much time there when we were working on the Geriatric Walls. She hadn't been leading this year at all, so to start she did Easy As Pudding Pie, a sweet little 5.4 she and her husband Joe put up. Joe bolted it on the lead and it has some nice easy moves and is perfect for the beginning leader. Next up I led my climb Yellowjacket. It's a pretty nice 5.8 with only 4 bolts and some very fun moves on good rock.

Next we moved down left to Tree Keys. It was as dry as I've ever seen it, without even the little seep that usually happens about 12' up. However I did see there was poison ivy in that little chimney that's about 30' up, and more on the right about 15' from the top. Fortunately you can avoid it, but it's still quite annoying. We didn't want to rap down and run the risk of the rope getting in the chimney, so we rapped a little left to an anchor and then I climbed up the last bit of It's Not What It Seems (5.10). I had seen chalk on the other climbs we did, but not on this one. We rapped from there and I took a TR run on it for fun. Amazingly I managed it with no falls. It's time to lead it again soon.

Today I got out with Brad and we decided to do something on the Thin Air Face for a change. Our original plan was to climb across the Thin Air traverse to the Angle, build and anchor and TR Thinner, then continue to the anchor on the right and TR Windfall. However, IMCS guide Paul McCoy and a client came up to do Thin Air just as we were getting ready to go, so we gave it to them. Brad suggested doing Slow Transit and since I couldn't remember doing it, I said sure. What did I know?

Well, tho I used to climb Rapid Transit on a fairly regular basis AND I replaced the bolts about 10 years ago, it's been 7-8 years since I've done it. Can you say, "It's harder than I remember?" I sure can! I remember that getting over the overlap 12' above the belay was a crux, apparently it's not THE crux. Honestly it's pretty sustained the whole way. Brad and I agree that we seem to forget just how difficult things were BITD and what level of risk we were willing to accept was. Yes, I managed it without pulling on gear or falling. However, there was an exorbitant amount of up and down and, I admit it, whimpering. That said, I managed to make it happen and that's what counts.

It's a great climb, and if you're solid at old school 5.9 or 10, you will dig it. It's absolutely one of the best routes on Cathedral. Here's a few pix from yesterday and today:

http://www.neclimbs.com/wmr_pix/20170817/PuddingPie.jpg
http://www.neclimbs.com/wmr_pix/20170817/Judy_TreeKeys.jpg
http://www.neclimbs.com/wmr_pix/20170817/Judy_Yellowjackets.jpg
http://www.neclimbs.com/wmr_pix/20170817/SlowTransit_1.jpg
http://www.neclimbs.com/wmr_pix/20170817/SlowTransit_2.jpg
http://www.neclimbs.com/wmr_pix/20170817/RT_anchor.jpg
http://www.neclimbs.com/wmr_pix/20170817/PoisonIvy.jpg


I've mentioned about the signs on the parking area at the top of the cliff. However, when I met Brad today at the kiosk at Cathedral I spotted this sign on a tree in the back of the pullout left of the Kiosk where I often park. IMNSHO this is BS!!! Brad agrees...

http://www.neclimbs.com/wmr_pix/20170817/OneHour.jpg



It's been a wonderful ice season, but Spring is officially here folks. Thus the sun is strong so it's warm during the day, but it's cold at night. And of course that means that climbs in the full sun are crap, but anything in the shade can still be good and maybe even building a bit. Sure, Standard Route is still massive, but the ice isn't all that good IMO. I was up there today and thought the ice above the cave was punky! Climbs in the reflector oven that is the Amphitheater are a mess now and honestly in my mind it's not a smart place to be. We're entering a time when the best climbing will be up high in the Ravine. And of course the longer days make it a great time to be up there. From here on out I'm only going to be posting pictures of things I think are in climbable shape, and that's a dwindling supply.
Huntington Ravine
IN mostly
Repentance
OUT
Standard Route
climbable, but getting punky
Dracula
IN - bring your snorkle


I decided to get out for a ride this morning instead of going on my normal mid-day ride. I haven't been riding that much on the east side, so I decided to do the Sticks & Stones, Pillar To Pond, Muffler, Swamp, Sidehill and Peaked loop. It's a very nice 4.7 mile loop with a paltry 418' of climbing. I did notice that there is apparently a reroute getting put in on the Peaked side of Sidehill. If it's as nice as the other side, it will be great.

http://www.neclimbs.com/wmr_pix/20170817/MorningRide.jpg

I know I keep talking about how great the trails are here in the Valley, but they are simply some of the best I've ridden. However of course this didn't happen by happenstance. There are a whole bunch of folks who are a part of the NEMBA (New England Mountain Bike Association, who spend a LOT of time and energy to make this all happen. If you have the time to help out, volunteers are always welcome. But if you don't, you can always become a member and/or donate money to NEMBA. It will be very appreciated.

http://www.nemba.org/chapters/wmnemba


I've been saying this a lot, but the bug status has to do with where you are and when you're there. I was on the bike yesterday, and the mosquitoes were terrible, But Brad and I were on the Thin Air face this afternoon and there were none 'till we got back to the car. Having some bug dope around is still a good idea. You've been warned...


Up on one of the Mount Washington Valley's finest crags and want to know what that climb you're looking at is? Or maybe you're on your way up from Boston and want to check out the Ice Report for your upcoming weekend plans. Or more likely, you're at work just want to daydream about your next adventure. Well if you have a smart phone handy, you can get to NEClimbs from anywhere you have cell service. While it doesn't offer every single feature of the site and it's not an "app", in mobile form, it does do a whole lot and is very useful. Here is the live link to the mobile version of NEClimbs:

http://www.neclimbs.com/mobile

Check it out and if you have issues on your specific phone, please feel free to let me know.


Join us and LIKE us on Facebook. I'll try and post some interesting pix every Thursday and the latest Ice Report in the season, tho certainly not the whole Report. Here's where you can check it out:

http://www.facebook.com/NEClimbs/



Have fun and climb safe,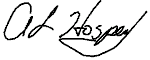 Al Hospers
The White Mountain Report
North Conway, New Hampshire
---
Layback /n./ what a climber looks forward to at the end of a day.
unknown