Like reading the White Mountain Report every week? Why not get it delivered to your e-mailbox every Thursday? All you have to do is subscribe. It's fast, painless, and best of all it doesn't cost you a dime!
CLICK HERE...

September 7, 2017

Hi Folks,

Well we had 3 daze of rain here in the happy valley, but it's nothing like what is coming toward south Florida. I lived down there from 1960-1980 and went through a number of hurricanes, some worse than others. But none of them were as bad as Andrew in 1992 which wasn't surpassed until Katrina in 2005.

Frankly I thought I'd gotten away from that kind of thing, only to have to deal with Irene only a few years ago. But now seeing what just happened to Texas with Harvey, and with Irma bearing down on Florida, I'm reminded of what it's like to deal with Mother Nature on that level! Blizzards and Nor'Easters are bad, but rarely come even close to the devastation a Category 4 or 5 can wreak. I still have a lot of good friends in the Miami area and I'm hoping that they can weather the storm OK. Send all your good positive thoughts that way.

I'm heading down to the Isle Of Shoals for a big music event on Star Island for the weekend. Fortunately the weather looks to be OK through at least Monday. Tho there's no real cliffs and it's barely above sea level, there are some interesting features that make it worth bringing a pair of shoes and chalk bag. I'll post a few pix next week if I can. Hopefully the weather will clear up next week so I can get out for a climb or several.

Enjoy your weekend...

P.S. Go Pats!!!



The weather event we had over the past 2 days really didn't seem to significantly impact the climbs, other than the fact that it wasn't cold at all for about 36 hours. That said, it was chilly Wednesday night and it's really going to be cold for the weekend. My guess is that things will be quite good, but likely very hard and somewhat brittle. In addition there is a LOT of very heavy snow out there folks. Climbs like Cinema, Shoestring and really anything where there is a snow-loading aspect should be avoided at least for several days. And since it's going to be in single digits at least overnight the next few days, protect early and often.
Huntington Ravine
avalanche danger
Repentance
nobody's doing it!
Standard Route
good
Dracula
good


In case you had forgotten, the 25 annual Ice Fest is coming up. Mark February 2-4 on your calendars and stay tuned. It's going to be a good one!


Well it's been rain, rain, rain the past several days and that's put a damper on the riding - so to speak. I tend to stay off the trails when we have a lot of rain, not because I don't want to get muddy, but because it makes a mess of them. But we had some sunshine this afternoon so I got out for several miles right around Echo Lake and the vicinity. If you haven't ridden these trails, I highly recommend them. And of course you can easily use them as a way to get to the Moat trails and even all the way over to the Marshall system. Sweet...


It's hard to imagine it, but I think for the most part the bug season, even the mosquitoes, is pretty much done for. That is unless 3 days of rain gives those pesky blood suckers a place to breed again. I'll see what we get after the weekend and perhaps make a downgrade. At least I hope that is the case.


Up on one of the Mount Washington Valley's finest crags and want to know what that climb you're looking at is? Or maybe you're on your way up from Boston and want to check out the Ice Report for your upcoming weekend plans. Or more likely, you're at work just want to daydream about your next adventure. Well if you have a smart phone handy, you can get to NEClimbs from anywhere you have cell service. While it doesn't offer every single feature of the site and it's not an "app", in mobile form, it does do a whole lot and is very useful. Here is the live link to the mobile version of NEClimbs:

http://www.neclimbs.com/mobile

Check it out and if you have issues on your specific phone, please feel free to let me know.


Join us and LIKE us on Facebook. I'll try and post some interesting pix every Thursday and the latest Ice Report in the season, tho certainly not the whole Report. Here's where you can check it out:

http://www.facebook.com/NEClimbs/



Have fun and climb safe,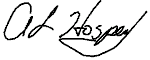 Al Hospers
The White Mountain Report
North Conway, New Hampshire
---
Life is brought down to the basics: if you are warm, regular, healthy, not thirsty or hungry, then you are not on a mountain... Climbing at altitude is like hitting your head against a brick wall — it's great when you stop.
Chris Darwin