Like reading the White Mountain Report every week? Why not get it delivered to your e-mailbox every Thursday? All you have to do is subscribe. It's fast, painless, and best of all it doesn't cost you a dime!
CLICK HERE...

October 12, 2017

Hi Folks,

I told my wife this morning that I could sit around and stay depressed about all of the crap that's going on in the world, not to mention the horrible news about Michael Kennedy's son Hayden, or I could go climbing. And while I wasn't able to forget everything that's happened recently, I was able to appreciate the beauty in the day and as always the joy in moving on the rock never disappoints.

So Brad and I were planning to get an early start and head up to Pine Mountain near Pinkham Notch. However the chilly conditions and the fact that we got a little rain overnight made us decide to stay closer to home. A conversation in the morning solidified a plan to head over to Whitehorse and to play around under the Echo Roof. We both have heard the occasional comment about how these climbs are throw-aways. But neither of us feel this way at all. Each one has some quirks that make them interesting each time I do them and each is runout to some extent. Although it's known as a popular top rope area, both of us find the climbs there highly enjoyable and moderately challenging.

This time we decided that instead of doing one route and setting up a top tope, we would climb all the way to the roof. It had been a while since either of us had done that so it would be a bit different. I decided to climb Holy Land to the pocket anchor, tension down a few feet and go right and up to the Relic Hunter belay. The traverse is a little interesting but it's OK. I've actually done it lots of times to set up client top ropes.

I brought up Brad and we swapped the rack. He climbed straight up to a pin and then on up and slightly left to the 2 bolt anchor directly below the middle of the roof. If you do this be aware that it's a little runout. Did I mention that these climbs aren't exactly throw aways? They all have their quirks, yes...

Anyway, all the time I'm climbing, I'm looking... Colors everywhere, blacks, whites, setoff by reds and yellows. Always looking around I am. ;-) Looking up overhead at the abandoned aid bolts going out the roof that no-one seems to know who put up. The black headwall on the right with the leaver-biner that's been there forever, is it an unfinished Lowther route? Further to the right there's the sling hanging on a climb I don't know if anyone ever tries any more. Is that Carolina Dreaming? I don't know...

We both rapped down & slightly to our left to the Ladies & Gentleman anchor. I was last and as I was pulling the rope I noticed that there was a knot in the end I was pulling up! CRAP... I tied into the middle of the rope, had Brad put me on belay and tensioned out 20' to grab it and take out the knot. Sheesh...I'm getting old, aren't I? We setup a top rope and rapped down to take a run on L&G. I've done it many times in the past and it's always a hoot. There are 2 cruxes - getting past the bolt on the slab and getting to the pocket where you put in the blue Camelot. Not a climb for the heat of the summer, but great on a day like this.

What do I know? That it was an incredibly beautiful day. That the sky was as blue as I have ever seen. That the air was crisp, clean and clear. That there were dark blacks, white grey, bright yellows and greens and reds. That there was the single cry of a Peregrine somewhere above. That acorns were falling in the woods below, off the trees above and bouncing down the slabs. There wasn't another human being on the cliff and it was ours alone. And for a few hours I lost myself in the beauty of the day.

http://www.neclimbs.com/wmr_pix/20171012/dawn.jpg
http://www.neclimbs.com/wmr_pix/20171012/EchoRoof_1.jpg
http://www.neclimbs.com/wmr_pix/20171012/EchoRoof_2.jpg
http://www.neclimbs.com/wmr_pix/20171012/EchoRoof_3.jpg
http://www.neclimbs.com/wmr_pix/20171012/EchoRoof_4.jpg
http://www.neclimbs.com/wmr_pix/20171012/EchoRoof_5.jpg
http://www.neclimbs.com/wmr_pix/20171012/EchoRoof_6.jpg
http://www.neclimbs.com/wmr_pix/20171012/whitehorse.jpg
http://www.neclimbs.com/wmr_pix/20171012/bolt_moss.jpg



It's been a wonderful ice season, but Spring is officially here folks. Thus the sun is strong so it's warm during the day, but it's cold at night. And of course that means that climbs in the full sun are crap, but anything in the shade can still be good and maybe even building a bit. Sure, Standard Route is still massive, but the ice isn't all that good IMO. I was up there today and thought the ice above the cave was punky! Climbs in the reflector oven that is the Amphitheater are a mess now and honestly in my mind it's not a smart place to be. We're entering a time when the best climbing will be up high in the Ravine. And of course the longer days make it a great time to be up there. From here on out I'm only going to be posting pictures of things I think are in climbable shape, and that's a dwindling supply.
Huntington Ravine
IN mostly
Repentance
OUT
Standard Route
climbable, but getting punky
Dracula
IN - bring your snorkle


While the blaze has settled down after lots of efforts by firefighters and 2 days of rain, it's not out. Officials say that there will pockets still smoldering in amongst the boulders and down in the crevices until we get the winter snows. Let's hope it doesn't flare up a


In case you had forgotten, the 25 annual Ice Fest is coming up. Mark February 2-4 on your calendars and stay tuned. It's going to be a good one!

http://www.mwv-icefest.com


What can I say? It's great right now. There are a few trees down here & there, but it's no problem to speak of. There was a tree across the bridge at Joe's Alibi, but that was removed quickly. It's all fantastic.


I want to say there are none, but every once in a while there are some mosquitoes. There's going to be a hard frost tonight that may knock 'em all out. HOPE!!!


Up on one of the Mount Washington Valley's finest crags and want to know what that climb you're looking at is? Or maybe you're on your way up from Boston and want to check out the Ice Report for your upcoming weekend plans. Or more likely, you're at work just want to daydream about your next adventure. Well if you have a smart phone handy, you can get to NEClimbs from anywhere you have cell service. While it doesn't offer every single feature of the site and it's not an "app", in mobile form, it does do a whole lot and is very useful. Here is the live link to the mobile version of NEClimbs:

http://www.neclimbs.com/mobile

Check it out and if you have issues on your specific phone, please feel free to let me know.


Join us and LIKE us on Facebook. I'll try and post some interesting pix every Thursday and the latest Ice Report in the season, tho certainly not the whole Report. Here's where you can check it out:

http://www.facebook.com/NEClimbs/



Have fun and climb safe,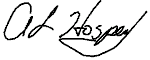 Al Hospers
The White Mountain Report
North Conway, New Hampshire
---
Every time I go out and do something, Hans panics and starts trying to beat me. He's like a dog humping your leg.
Dean Potter