Like reading the White Mountain Report every week? Why not get it delivered to your e-mailbox every Thursday? All you have to do is subscribe. It's fast, painless, and best of all it doesn't cost you a dime!
CLICK HERE...

October 26, 2017

Hi Folks,

RAIN RAIN RAIN RAIN RAIN....
If the rain comes
They run and hide their heads
They might as well be dead
If the rain comes, if the rain comes.

Oh man, this October has really been quite the thing. First it the warmest October on record. Then it's been VERY dry and we've been getting back into close to drought conditions. And now we've had 2 days of rain, with some more tomorrow and more scheduled for late Sunday and Monday. YES, I agree that we need it, but I'd sure like to see it spread out a bit more. Here we are with 2+ days of rain and 4+ inches so far. The river is very very high and we've had all kinds of flood warning messages littering our phones and prompting disturbances in the middle of the night. It won't be anything like Hurricane Irene, but it's like the spring thats level. Get out the kayaks folks!


I've put out The White Mountain Report consistently since 1998, 18 years! Can you believe it? I sure can't. Just like I can't believe that I'll be 70 years old pretty soon!!! regardless, I would hope you find that the value of the weekly White Mountain Report and NEClimbs.com web site enough to warrant making a small donation to support the site. Absolutely any amount is welcome, so please take a minute to help support NEClimbs and The White Mountain Report. It's easy, just go ON LINE and make your donation via PayPal. You don't need a PayPal account, you can use almost any credit card. Just click the link below:

http://www.neclimbs.com/index.php?PageName=donation_fundraiser

Of course you can also contribute via check or money order if you like. Make it out to NEClimbs and send it right here:

NEClimbs
92 Bow Lane
North Conway, NH 03860

The expenses of the running and maintaining NEClimbs.com and putting out The White Mountain Report continue all year. PLEASE REMEMBER, it's your contribution that makes this newsletter and the NEClimbs web site viable.

You can see almost all of the Reports on NEClimbs.com archived from as far back as September of 1999! To get a sense of the popularity of the site, current site traffic as of October 26 2017 on NEClimbs.com is about 25,098 UNIQUE visits a day, generating roughly 1.2 million monthly "HITS". The White Mountain Report newsletter also goes out to over 1,270 subscribers weekly! If you're one of those, please consider making a donation to the site.

Thank you once again for your support...


It rained last Sunday and was very foggy and drizzly Monday morning, but it started clearing off and got breezy by 11. I called my buddy Ian and suggested we might be able to manage something on Whitehorse and he was in. I gathered the gear and swung by his house to pick him up and off wen went. Amazingly the climber's parking lot at Whitehorse was close to full, on a Monday afternoon. Go figure. There were folks all over the place, on Sea Of Holes, Standard and Beginners. It looked as if Cormier-Magness was a good possibility so we headed over there. The party on Beginners was heading up P2 so we headed up to the tree. I was surprised to see that someone had cut off all the cord on the anchor except for one lonely red sling and a puny screw link! I setup my cordalette and brought up Ian, thinking I would swing over to the beginners anchor on etc left on etc way down.

Ian doesn't want to lead any more so I headed up the flake pitch on C-M. I do love this pitch with it's thin moves and gear rock. I will say that it certainly keeps your attention with only moderate protection. [wry grin] Ian was wearing his comfy approach shoes and he made it look easy, even the runout bit above the last bolt! There were people above us wandering around on the top of C-M and the Beginners party was sitting around waiting to see what was going on. Since we only wanted to get in a couple of pitches anyway, we decided to rap.

Of course I forgot to swing over to the bolts left of the tree, so I had to setup my cordalette again for the anchor. I made sure that the red webbing was good (looking carefully all the way around) and set the rap so the webbing and screw link took the weight and watched carefully while Ian rapped on that. Since it looked good, I rapped on that while mostly walking down with little weight on the anchor. I would have put the rope around the tree, but it has sap on it and I would be concerned about pulling it.

IMNSHO someone really should replace that with some fresh webbing or static line and some solid rings. That's a very popular belay/rap station. If I get a chance next week I may do it myself. A 2-bolt anchor would be great, but given the state of things here in the Valley I would bet they wouldn't last long. [sigh]

http://www.neclimbs.com/wmr_pix/20171026/Whitehorse_01.jpg
http://www.neclimbs.com/wmr_pix/20171026/Whitehorse_02.jpg
http://www.neclimbs.com/wmr_pix/20171026/Whitehorse_03.jpg
http://www.neclimbs.com/wmr_pix/20171026/Whitehorse_04.jpg
http://www.neclimbs.com/wmr_pix/20171026/Whitehorse_05.jpg
http://www.neclimbs.com/wmr_pix/20171026/Whitehorse_06.jpg
http://www.neclimbs.com/wmr_pix/20171026/Whitehorse_07.jpg



It's been a wonderful ice season, but Spring is officially here folks. Thus the sun is strong so it's warm during the day, but it's cold at night. And of course that means that climbs in the full sun are crap, but anything in the shade can still be good and maybe even building a bit. Sure, Standard Route is still massive, but the ice isn't all that good IMO. I was up there today and thought the ice above the cave was punky! Climbs in the reflector oven that is the Amphitheater are a mess now and honestly in my mind it's not a smart place to be. We're entering a time when the best climbing will be up high in the Ravine. And of course the longer days make it a great time to be up there. From here on out I'm only going to be posting pictures of things I think are in climbable shape, and that's a dwindling supply.
Huntington Ravine
IN mostly
Repentance
OUT
Standard Route
climbable, but getting punky
Dracula
IN - bring your snorkle

PS - looking for some inspiration? Check this out...

http://rockandice.com/climbing-news/angy-eiter-becomes-first-woman-to-climb-5-15b/


In case you had forgotten, the 25 annual Ice Fest is coming up. Mark February 2-4 on your calendars and stay tuned. It's going to be a good one!

http://www.mwv-icefest.com


The trails have been great everywhere, but it's sure going to be wet now. It's probably best to stay off them for a couple of daze and give everything a chance to dry out.


I guess the warm temps have kept some of the bug population around. I'm not saying you need bug dope, but be aware that the mosquitoes ARE out there. PLUS apparently there have been reports of places to our south where EEE mosquitoes have been found! Go figure.


Up on one of the Mount Washington Valley's finest crags and want to know what that climb you're looking at is? Or maybe you're on your way up from Boston and want to check out the Ice Report for your upcoming weekend plans. Or more likely, you're at work just want to daydream about your next adventure. Well if you have a smart phone handy, you can get to NEClimbs from anywhere you have cell service. While it doesn't offer every single feature of the site and it's not an "app", in mobile form, it does do a whole lot and is very useful. Here is the live link to the mobile version of NEClimbs:

http://www.neclimbs.com/mobile

Check it out and if you have issues on your specific phone, please feel free to let me know.


Join us and LIKE us on Facebook. I'll try and post some interesting pix every Thursday and the latest Ice Report in the season, tho certainly not the whole Report. Here's where you can check it out:

http://www.facebook.com/NEClimbs/



Have fun and climb safe,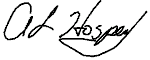 Al Hospers
The White Mountain Report
North Conway, New Hampshire
---
I was damn glad I was with George. He was solid. I told him of my confidence, and he replied that he felt the same way. I might be lousy on 5.10, but he reckoned I had a high survival potential.
Chris Jones