Like reading the White Mountain Report every week? Why not get it delivered to your e-mailbox every Thursday? All you have to do is subscribe. It's fast, painless, and best of all it doesn't cost you a dime!
CLICK HERE...

November 16, 2017

Hi Folks,

I've put out The White Mountain Report consistently since 1998, 19 years! Can you believe it? I sure can't. Just like I can't believe that I'll be 70 years old pretty soon!!! regardless, I would hope you find that the value of the weekly White Mountain Report and NEClimbs.com web site enough to warrant making a small donation to support the site. Absolutely any amount is welcome, so please take a minute to help support NEClimbs and The White Mountain Report. It's easy, just go ON LINE and make your donation via PayPal. You don't need a PayPal account, you can use almost any credit card. Just click the link below:

http://www.neclimbs.com/index.php?PageName=donation_fundraiser

Of course you can also contribute via check or money order if you like. Make it out to NEClimbs and send it right here:

NEClimbs
92 Bow Lane
North Conway, NH 03860

The expenses of the running and maintaining NEClimbs.com and putting out The White Mountain Report continue all year. PLEASE REMEMBER, it's your contribution that makes this newsletter and the NEClimbs web site viable.

You can see almost all of the Reports on NEClimbs.com archived from as far back as September of 1999! To get a sense of the popularity of the site, current site traffic as of October 26 2017 on NEClimbs.com is about 25,098 UNIQUE visits a day, generating roughly 1.2 million monthly "HITS". The White Mountain Report newsletter also goes out to over 1,270 subscribers weekly! If you're one of those, please consider making a donation to the site.

Thank you once again for your support...



It's been a wonderful ice season, but Spring is officially here folks. Thus the sun is strong so it's warm during the day, but it's cold at night. And of course that means that climbs in the full sun are crap, but anything in the shade can still be good and maybe even building a bit. Sure, Standard Route is still massive, but the ice isn't all that good IMO. I was up there today and thought the ice above the cave was punky! Climbs in the reflector oven that is the Amphitheater are a mess now and honestly in my mind it's not a smart place to be. We're entering a time when the best climbing will be up high in the Ravine. And of course the longer days make it a great time to be up there. From here on out I'm only going to be posting pictures of things I think are in climbable shape, and that's a dwindling supply.
Huntington Ravine
IN mostly
Repentance
OUT
Standard Route
climbable, but getting punky
Dracula
IN - bring your snorkle

http://www.neclimbs.com/wmr_pix/20171116/SnotRocket.jpg
http://www.neclimbs.com/wmr_pix/20171116/Frankenstein.jpg
http://www.neclimbs.com/wmr_pix/20171116/thermometer.jpg
http://www.neclimbs.com/wmr_pix/20171116/color.jpg
http://www.neclimbs.com/wmr_pix/20171116/standardRoute.jpg
http://www.neclimbs.com/wmr_pix/20171116/dirt.jpg
http://www.neclimbs.com/wmr_pix/20171116/Al_2.jpg


Brad had heard about a little cliff over in Maine kind of near the Fryeburg Airport that he wanted to check out. It was a somewhat sunny day and in ethics's upper 30's, so I said what the heck... Getting into the place was a bit tricky so I won't try to describe the location, it's down a series of dirt logging roads. The climbing was OK, on a nicely positive Rumny-like schist rock. There were bolts on the 5 routes we climbed and they were generally in the 5.6-5.7 range tho somewhat runout in places. There are lots of little cliffs like this all over Maine, apparently you just need to know where they are. [wry grin]

http://www.neclimbs.com/wmr_pix/20171116/LittleMaineCliff_1.jpg
http://www.neclimbs.com/wmr_pix/20171116/LittleMaineCliff_2.jpg
http://www.neclimbs.com/wmr_pix/20171116/LittleMaineCliff_3.jpg
http://www.neclimbs.com/wmr_pix/20171116/LittleMaineCliff_4.jpg


Bear Notch Road, Cathedral Ledge Road, Sawer River Road and Hurricane Mountain Road are all closed. Tho I haven't seen anything about Evans Notch I would bet that it too is closed for the season.


In case you had forgotten, the 25 annual Ice Fest is coming up. Mark February 2-4 on your calendars and stay tuned. It's going to be a good one!

http://www.mwv-icefest.com


I rode in light snow on the West side near Echo Lake on Monday and it was great, then again on a beautiful warmish-Wednesday in Whittaker Woods and that was great as well. The trails are good and only a little blow-down here and there. What's not to like?

http://www.neclimbs.com/wmr_pix/20171116/bike_1.jpg
http://www.neclimbs.com/wmr_pix/20171116/bike_2.jpg



Up on one of the Mount Washington Valley's finest crags and want to know what that climb you're looking at is? Or maybe you're on your way up from Boston and want to check out the Ice Report for your upcoming weekend plans. Or more likely, you're at work just want to daydream about your next adventure. Well if you have a smart phone handy, you can get to NEClimbs from anywhere you have cell service. While it doesn't offer every single feature of the site and it's not an "app", in mobile form, it does do a whole lot and is very useful. Here is the live link to the mobile version of NEClimbs:

http://www.neclimbs.com/mobile

Check it out and if you have issues on your specific phone, please feel free to let me know.


Join us and LIKE us on Facebook. I'll try and post some interesting pix every Thursday and the latest Ice Report in the season, tho certainly not the whole Report. Here's where you can check it out:

http://www.facebook.com/NEClimbs/



Have fun and climb safe,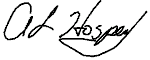 Al Hospers
The White Mountain Report
North Conway, New Hampshire
---
The hype pretended that M7, or 8, or 12 for that matter, had never before been climbed un thil the current practitioners rap bolted some overhanging choss heap, rehersed it, climbed it, did photo shoots on it, and treated it as commerce.
Mark Twight