Like reading the White Mountain Report every week? Why not get it delivered to your e-mailbox every Thursday? All you have to do is subscribe. It's fast, painless, and best of all it doesn't cost you a dime!
CLICK HERE...

January 18, 2018

Hi Folks,

There is no question that the ice conditions have been in a state of flux for the past week. When I took my pictures last Thursday things were still pretty good. Needless to say that all changed starting Thursday night and continuing all day Friday. We got almost 4" of rain here in the Valley in 36 or so hours and the temps rocketed to almost 60 degrees Saturday morning.

Then things started to change by mid-morning on Saturday. I had a gig in Lincoln Saturday night and by 3 PM it was already down to 31 and the temperature continued to plummet. By the time I got to the top of the Kanc it was windy and 14 degrees and down in Lincoln at 4:30 only 12. That said, I did notice that the Swift River and all of the streams alongside the road were roaring. When we packed up at 10:30 PM it was down to a chilly 9! Needless to say this flash-freeze allowed the climbs that hadn't fallen down to set up, and some places those that had flowing water to form new and interesting lines.

Places where it was particularly cold, like Canon Mountain and Franconia Notch, had ice everywhere. There were interesting climbs at Frankenstein and even on Cathedral as well. I updated the Report and warned folks to be cautious because the ice on many climbs was detached from the rock where the water had run behind it. Of course there were those who were all excited about whatever ice was out there and poo-pooed my caution. I got an email from someone who suggested that I am overly cautious and that has possibly hurt the local guide business. As I was a guide for quite some time, and still go out as one, that kind of struck a nerve. But it started me thinking, so for those who care about such things here is how I approach the Weekly Ice Report.

I go out climbing usually at least once a week, usually on Wednesday, but sometimes on Thursdays when I take my pictures. I may climb with a friend or I may solo something I feel comfortable on. I've been taking pictures of these climbs from pretty much the same locations with a similar camera (original Canon EOS DSLR with 300 mm telephone lens) for close to 20 years. I also have a pair of fairly high power binoculars that I take with me so I can examine the climbs. In the 30 years I've been climbing in this area, I have climbed most of the climbs that I take pictures of. With the exception of Diagonal, Remission, some of the mixed climbs here & there and some of the climbs in the Hanging Garden. Thus I have a pretty good idea about the state of the climbs.

I rate the climbs I post about based on whether or not it appears to be climbable at the consensus grade. If a climb is rated a 4 and it's hugely fat and plastic and looks like a 3, it's IN. But if it's rated as a 2 and has lots of open rock and only occasional blobs of ice, I call it OUT. I don't think people complain about my call on the IN or OUT of Standard Route. However if the drip of Dropline looks like it will go, but the lower section isn't connected (which its often is not) I will call it OUT. If I look at Cinema Gully and I can see ice connecting from bottom to top, I will call it IN. But if I see open rock and grey rock under very thin ice, I'll say OUT. In case you haven't figured it out, this is all a SUBJECTIVE thing folks.

I am well aware that many folks climb better than I do and can climb ice that's barely a drool and that I wouldn't even consider. I make my recommendations solely based on my experience and on what I would climb. Of course I live here in the Valley and can pick and choose the days and times I want to climb. People coming up on vacation have more limited options, and I understand that. Don't always take my word for it peeps. If you are working with a guide service, I urge you to call them and see what they have to say about the state of the ice. They know what you want to do and often know your skill level. Very often they can piece together a day of climbing in places that I haven't even considered.

So that's pretty much the deal. I hope that you find these Report and pictures useful. Just remember that it's just one tool to use to help you make your decisions. Whatever you do, just know your limitations and be safe out there.



I raised the IceCON rating to a 5 today. It's unusual to get a 5 rating this early in the season, but this one has certainly been special. All the climbs in the Amphitheater are IN, as is pretty much everything else at Frankenstein. It's really pretty impressive just how much ice there is out there right now, in spite of how sunny it is. Just goes to show what snow and cold will do for things. That said, we have a VERY BIG round of snow coming in on Saturday evening through early Monday. Predictions are for 2 feet, but if we even get half that it's a big deal. If you're planning on climbing on Sunday just be aware of what that much snow means and please drive safe on the way home.
Huntington Ravine
options, but beware snow
Repentance
IN - P2 start tricky
Standard Route
IN - top pitch is much better
Dracula
IN


A couple of folks posted a picture of them on Gandalf The Great the other day and it looked pretty good to me. It's a climb that occasionally forms on the wall about 25' right of The Hobbit. I've only seen it come in a handful of times in the years I've been climbing Hobbit, and never when I was able to do it. I feel like I've been climbing pretty good this season, and it looked actually protectable, so I texted around looking for a partner. Everyone seemed to be going skiing, but Bobby Graver bit and the game was on.

I took my pictures early and we met up at Frankenstein at 10 AM. Not exactly an alpine start, but not terrible either. We saw 2 people coming back down the tracks, but no one as we walked into the Amphitheater. It was a bit of an icy slog up the hill to the base of the climb, but it warmed me up nicely. {A NOTE - there is a LOT of ice on the approach trails since the rain, and it often is hidden by light snow. Be cautious and consider wearing crampons because you do NOT want to slip and go rocketing down the hill bouncing off trees!} Anyway, just as we started gearing up a party of 3 came up that had apparently gone over to Smear, changed their minds, and were hoping to do Gandalf. First come, first climb as I always say! [wry grin]

I led up the gully and was surprised to see that about 10' of the lower bit was rock & running water. The gully itself was in mediocre conditions, surely from the rain. I was planning on going up to the Rock Finish anchor, but Bobby suggested belaying from a column on the left, directly opposite Gandalf. It looked good to me so I set it up by slinging the pillar and then putting in a couple of screws to bring him up on. I also noticed that there were a couple of screw holes already there, so obviously great minds...

Interestingly there was minimal ice in the middle of etc gully, so the step across was a bit tip-toe. Of course when I stood under the climb it was obvious that it was much steeper than it had looked - and thinner! I cranked up about 6' and ran in a medium screw that bottomed out about 2/3 the way in. [OK] I wasn't going to hang out and redo it so I put a screamer on it and cranked another body length. This time I ran in a shortie which also bottomed out with about 2 turns to go. [SIGH] Another body length and I ran in a second shortie that also bottomed out. Can you spell FRUSTRATED? I certainly could...

I could see that the ice was going to get better about 10' up, so I cranked some more. I took a big swing with my left tool and knocked off a fairly big chunk of ice. Fortunately it left a very solid stick and I pulled up to the only stance on the climb. [SWEET] Here I could finally run in a very solid 10 cm screw. [AT LAST] I pulled up another 8' on great ice, ran in a last screw for the top-out and pulled up to some great turf shots to the tree. WOO WOO!

I set up the anchor and belay and Bobby got ready to climb. He had been fighting off a bad cold, so he wasn't in typical Bobby fighting shape. About halfway up he pulled out his tool and a HUGE hunk of ice came off with it, taking him for a ride! But he didn't drop the tool, got back on and finished well. What a great climb. I thought it was somewhat harder than the 4 that it's rated, but what do I know - I'm old! If it was thinner when it was originally done, that 4 rating is a sandbag. But that's George Hurley for ya. IMHO he has a tendency to underrate climbs.

I had originally planned on climbing Hobbit, but it was all candle and drool! Too bad, grabbing both in a day would be a real coup for me. There was another party getting ready to climb right behind us, so we walked around by Chia. I noticed that there was open rock at the top of Chia as well as mud and rock on the trail near the bottom. Still it looked in decent shape. The party who had originally come up as we were starting up did Hard Rane instead and it looked fatter than I've ever seen it! When we got back to our packs it turned out that the folks climbing behind us were 2 friends. I also noticed that there was a solo climber on Pegasus as we walked out. FWIW the whole time we were climbing there was big stuff coming off from Widow's Walk. We heard HUGE BOOMS and could feel it hit the ground all morning. Certainly a place I couldn't have wanted to be.

So - all in all a great morning of climbing was had by everyone. Hey, ya just gotta grab these things when the opportunity presents itself. Here are some pix from the morning:

http://www.neclimbs.com/wmr_pix/20180118/Gandalf_1.jpg
http://www.neclimbs.com/wmr_pix/20180118/Gandalf_2.jpg
http://www.neclimbs.com/wmr_pix/20180118/Gandalf_3.jpg
http://www.neclimbs.com/wmr_pix/20180118/Gandalf_4.jpg
http://www.neclimbs.com/wmr_pix/20180118/Gandalf_5.jpg
http://www.neclimbs.com/wmr_pix/20180118/Gandalf_6.jpg
http://www.neclimbs.com/wmr_pix/20180118/Gandalf_7.jpg
http://www.neclimbs.com/wmr_pix/20180118/Pegasus_solo

Check for more pix here on NEClimbs.com or on our FaceBook page.


I rode both Whittaker Woods and the Marshall Trails this week and both were good, tho Whittaker was the best. I've heard that some of the East Side trails have been packed, but I haven't checked them out. A crew went up to the Kingdom Trails last week and the consensus was that they are amazing right now. It's a great time to have a fat tire bike.


Do you like reading this Report? Do you use it in the winter to help make your decisions about where, when and what to climb? Then please consider making a small donation to support the site. Just click the link below:

http://www.neclimbs.com/index.php?PageName=donation_fundraiser

Of course you can also contribute via check or money order if you like. Make it out to NEClimbs and send it right here:

NEClimbs, 92 Bow Lane, North Conway, NH 03860

Thank you once again for your support...


Up on one of the Mount Washington Valley's finest crags and want to know what that climb you're looking at is? Or maybe you're on your way up from Boston and want to check out the Ice Report for your upcoming weekend plans. Or more likely, you're at work just want to daydream about your next adventure. Well if you have a smart phone handy, you can get to NEClimbs from anywhere you have cell service. While it doesn't offer every single feature of the site and it's not an "app", in mobile form, it does do a whole lot and is very useful. Here is the live link to the mobile version of NEClimbs:

http://www.neclimbs.com/mobile

Check it out and if you have issues on your specific phone, please feel free to let me know.


Join us and LIKE us on Facebook. I'll try and post some interesting pix every Thursday and the latest Ice Report in the season, tho certainly not the whole Report. Here's where you can check it out:

http://www.facebook.com/NEClimbs/



Have fun and climb safe,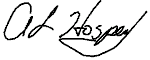 Al Hospers
The White Mountain Report
North Conway, New Hampshire
---
I find that rock climbing is the finest, most healthiest sport in the whole world. It is much healthier than most; look at baseball, where 10,000 sit on their ass to watch a handful of players
John Salathé