Like reading the White Mountain Report every week? Why not get it delivered to your e-mailbox every Thursday? All you have to do is subscribe. It's fast, painless, and best of all it doesn't cost you a dime!
CLICK HERE...

April 27, 2018

Hi Folks,

So after 3 sunny and incredibly beautiful daze, we hit a rainy patch. 2 days of drizzle that we need, but that hasn't made it exactly fun. Once again I don't think that there will be a true mud season again this spring, tho I'm not sure that's a good thing. The snow seemed to evaporate into the air, and with the sandy soil we've got here in the Valley any moisture is gone already. Oh, but lest I forget, it's partly sunny and 56 degrees on Friday morning!

On the positive side, the rock is drying out quickly and the ice that's up on the cliffs here & there is going quick. That said, there still is stuff up in the nooks and crannies that's coming out. A couple of days ago I could hear stuff falling off over on Cathedral that certainly made me uneasy. And in spite of 3 warm days and 2 days of rain, I've still seen stuff up on top of the Whitehorse slabs and in the Flush. I still remember how on a beautiful sunny day a while back ice falling out of Standard Route on Cathedral seriously injured a climber on Toe Crack. In addition there is definitely ice and debris up on the Unicorn ledge above the North End cracks!

So where is it safe to rock climb now? Although there are no guarantees, IMNSHO the safest place to climb right now is Jockey Cap in Fryeburg. Of course you can climb at Humphrey's, the South Buttress or a myriad of other places, but I just happen to like Jockey Cap to get my rock-feet thing going. At JC there is nothing above the various climbing areas and it always dries quickly. I was there this past Sunday with Brad for our spring tune-up and it was truly wonderful. Besides the left wall and crack, which is always fun, there are a number of very nice mostly bolted routes on the front, above the big headwall. You can access them by walking around to the top and carefully walking down to the anchors or climbing up the left side. You can start on the lower left corner, swing around on the left of the west face and continue up a slab to a crack and on up to the anchor. This is a nice bit of trad climbing that will get you to where you can see the other upper anchors. There are anchors below all of these climbs above the lower headwall. You can do all of these climbs with a single 60 meter rope and rap off from the left-most anchor with the single rope if you swing a bit left. Here's a picture or two:

http://www.neclimbs.com/wmr_pix/20180427/JockeyCap_1.jpg
http://www.neclimbs.com/wmr_pix/20180427/JockeyCap_2.jpg
http://www.neclimbs.com/wmr_pix/20180427/JockeyCap_3.jpg



I am absolutely nuts with stuff going on, so this is short... Check out the GIF of Diagonal coming down. it's 42 degrees and rising here in the Valley at 1pm and it was 35 in the Notch when I took pictures. Predictions are for upper 40's!!!! Anything in the sun is VERY problematic right now. Maybe with the exception of Penguin, Standard and Dracula, but be aware of the top curtains on Standard! There is shaded stuff on Willard, like Hitchcock & the Cleft which will likely be fine. But be sure to protect well.
Huntington Ravine
options, but beware snow
Repentance
NO
Standard Route
IN be aware folks!
Dracula
IN - bring your snorkle


In general the mountain bike riding is a mixed bag. I rode the Echo Lake trails on Wednesday before ether rain started. Overall it was OK, with a few icy/snowy bits that are easily bypassed. That said, there were at least 3 big trees down that need to be chain-sawed out. I have not yet been on the Marshall property, but I would imagine it to still be wet. On the East Side there is a fair amount to be ridden. Twilight Zone/Outer Limits is mostly rideable and someone has raked & cleaned it up. You can ride rattlesnake and Swamp tho as of a couple of daze ago Sidehill wasn't ready. Places that are normally wet are still so and of course the Power Lines are running water. IMO we should be good to go in many if not most places by early next week. Stay tuned...


Up on one of the Mount Washington Valley's finest crags and want to know what that climb you're looking at is? Or maybe you're on your way up from Boston and want to check out the Ice Report for your upcoming weekend plans. Or more likely, you're at work just want to daydream about your next adventure. Well if you have a smart phone handy, you can get to NEClimbs from anywhere you have cell service. While it doesn't offer every single feature of the site and it's not an "app", in mobile form, it does do a whole lot and is very useful. Here is the live link to the mobile version of NEClimbs:

http://www.neclimbs.com/mobile

Check it out and if you have issues on your specific phone, please feel free to let me know.


Join us and LIKE us on Facebook. I'll try and post some interesting pix every Thursday and the latest Ice Report in the season, tho certainly not the whole Report. Here's where you can check it out:

http://www.facebook.com/NEClimbs/



Have fun and climb safe,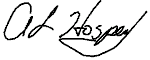 Al Hospers
The White Mountain Report
North Conway, New Hampshire
---
The climbing as a whole is not very esthetic or enjoyable; it is merely difficult.
Yvon Chouinard