Like reading the White Mountain Report every week? Why not get it delivered to your e-mailbox every Thursday? All you have to do is subscribe. It's fast, painless, and best of all it doesn't cost you a dime!
CLICK HERE...

May 3, 2018

Hi Folks,

I've been putting away my winter climbing stuff, sharpening up stuff so it's all ready for next fall and going through and washing all my clothes - like heavy socks, long johns, hats and base-layer shirts - and checking my pants for any crampon nicks that need to get sent to the tailor or dealt with by seam-seal. Just going through everything made me realize just how old some of it is. All winter long I'm wearing a lot of clothing that's probably 10+ years old! I suppose that's not that big a deal, considering that my ice axes are probably 12+ years old!

It's probably similar to having snow tires for your car. Since you only use your regular or snow tires each half the year, they last twice as long. Not that surprising when you think of it that way I suppose. The newest clothing I have are some of those lightweight insulated jackets and some Choukas hats my friend Mona gave me. Things really haven't changed all that much, so I guess it really doesn't matter. After all, how much better could a 2018 pair of long johns be than my 10 year old heavyweight Patagonias? The stuff I do replace every year or 2 are things like picks every year or sooner obviously, crampons every year, boots every 3-4 years and gloves every year or 2. Let's not even go into ice screws, slings, ropes, helmets, harnesses and the like. It just adds up too quickly!

I suppose that the point of this exercise is that when you're retired, and on that proverbial "fixed income", you find that you can get by just fine with the stuff you have laying around. And since I resemble that remark, that's what I'm doing'. [wry grin]


We had a string of absolutely incredible daze, culminating with a spectacular Wednesday. There wasn't a cloud in the sky all day with temps in the mid 80's. And it ended with a clear 70 degree evening sitting outside grilling hotdogs with friends over an open fire. [YES] That morning I was fortunate to get out for a couple of hours on Whitehorse with my friend Matty Bowman. It was his first time on rock this season and my 2nd. We decided to take a run up the first 3 pitches of Cormier-Magness on the far right side of the slabs. It combines the first pitch of Beginners with a sweet "wheat thin" flake and slab, followed by the crux pitch with some very nice friction. It was totally dry, the rock was pristine and I swear there wasn't a bug to be seen. I'm honestly not sure how much better spring climbing can get folks. Here's a couple of pictures:

http://www.neclimbs.com/wmr_pix/20180503/Whitehorse_01.jpg
http://www.neclimbs.com/wmr_pix/20180503/Whitehorse_02.jpg
http://www.neclimbs.com/wmr_pix/20180503/Whitehorse_03.jpg
http://www.neclimbs.com/wmr_pix/20180503/Whitehorse_04.jpg
http://www.neclimbs.com/wmr_pix/20180503/Whitehorse_05.jpg

And please don't ask about the anchor shot... [LOL]



It's been a wonderful ice season, but Spring is officially here folks. Thus the sun is strong so it's warm during the day, but it's cold at night. And of course that means that climbs in the full sun are crap, but anything in the shade can still be good and maybe even building a bit. Sure, Standard Route is still massive, but the ice isn't all that good IMO. I was up there today and thought the ice above the cave was punky! Climbs in the reflector oven that is the Amphitheater are a mess now and honestly in my mind it's not a smart place to be. We're entering a time when the best climbing will be up high in the Ravine. And of course the longer days make it a great time to be up there. From here on out I'm only going to be posting pictures of things I think are in climbable shape, and that's a dwindling supply.
Huntington Ravine
IN mostly
Repentance
OUT
Standard Route
climbable, but getting punky
Dracula
IN - bring your snorkle


In general the mountain bike riding is a mixed bag. I rode the Echo Lake trails on Wednesday before ether rain started. Overall it was OK, with a few icy/snowy bits that are easily bypassed. That said, there were at least 3 big trees down that need to be chain-sawed out. I have not yet been on the Marshall property, but I would imagine it to still be wet. On the East Side there is a fair amount to be ridden. Twilight Zone/Outer Limits is mostly rideable and someone has raked & cleaned it up. You can ride rattlesnake and Swamp tho as of a couple of daze ago Sidehill wasn't ready. Places that are normally wet are still so and of course the Power Lines are running water. IMO we should be good to go in many if not most places by early next week. Stay tuned...


Tho I see the black flies out there, they aren't biting yet. Stay tuned tho 'cause they certainly will be. I also keep hearing about ticks, but I guess I've been lucky 'cause I haven't seen any of those yet either.


Up on one of the Mount Washington Valley's finest crags and want to know what that climb you're looking at is? Or maybe you're on your way up from Boston and want to check out the Ice Report for your upcoming weekend plans. Or more likely, you're at work just want to daydream about your next adventure. Well if you have a smart phone handy, you can get to NEClimbs from anywhere you have cell service. While it doesn't offer every single feature of the site and it's not an "app", in mobile form, it does do a whole lot and is very useful. Here is the live link to the mobile version of NEClimbs:

http://www.neclimbs.com/mobile

Check it out and if you have issues on your specific phone, please feel free to let me know.


Join us and LIKE us on Facebook. I'll try and post some interesting pix every Thursday and the latest Ice Report in the season, tho certainly not the whole Report. Here's where you can check it out:

http://www.facebook.com/NEClimbs/



Have fun and climb safe,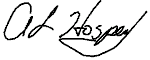 Al Hospers
The White Mountain Report
North Conway, New Hampshire
---
The solitary ascent of the Dru had the immediate effect of expanding the horizons of my ideas about mountaineering. It made me aware of possibilities well in advance of the times, which were characterized by very restricted mothods. This was how the suberb pyramid of K2 surfaced once more in the list of my projects. But I chose K2 as a way for giving concrete form to my new concept of mountaineering: to climb the second highest montain in the world solo, alpine style, and without oxygen.
Walter Bonatti