Like reading the White Mountain Report every week? Why not get it delivered to your e-mailbox every Thursday? All you have to do is subscribe. It's fast, painless, and best of all it doesn't cost you a dime!
CLICK HERE...

June 7, 2018

Hi Folks,

I know I recently said that there are places that the bugs weren't too bad, but man was I wrong! I hate to admit it, but it seems as if everywhere I go outside right now, they are horrible! Working in my vegetable garden is brutal and relaxing on the back deck is close to impossible. Almost anywhere you go up here right now you are met with swarms of mosquitoes and black flies. And you better check yourself for ticks when you come inside, 'cause they are very likely on you. [sigh]

Many of my climbing and hiking friends have resorted to mosquito head nets and basically taking a bath in the DEET. I absolutely hate doing that, but it's hard to function otherwise. My friend master hiker Ed Parsons was up on Mt Washington the other day and he said the black flies were brutal up there as well! Who woulda thunk it?

As you've probably noticed, the weather has been pretty funky all this week and I have been crazy busy with family-life issues and music stuff so once again it's been hard to climb. But I did get over to the little cliff at the top of Cathedral (a.k.a. The Wall Of The Hurley Morning Light) for a quick TR the other morning. It was a bit moist, making for an interesting bit of climbing. I don't think I would have wanted to lead any of the little routes, but it was a fun hour. There have been a fee complaints about it, but frankly I think it's a blessing to have it there for a quick TR or lead. In spite of all the cliffs around here, there aren't a lot of places in this area where you can do that.

Back to the bug issue, I gotta say that for the 90 minutes I was there, I was slapping and swatting and grousing the whole time. And then when I got home, I picked a couple of ticks off my legs. This in spite of all the Deep Woods spray. So just a word to the wise folks!

Fortunately the weather looks good starting on Friday and running right through the weekend at least into the middle of next week. WOO WOO! I have Monday off from my string of gigs and I hope that I can get out for a climb on some dry rock. I will certainly be needing some R&R with everything going on here so I have my fingers crossed!

PEREGRINE CLOSINGS AND RESTRICTIONS 2018: Cathedral Ledge (north end only, right of Remission") in Bartlett, NH (Note: this posting begins on 5/25)
  Eagle Cliff (south end of mountain) in Franconia, NH
  Frankenstein Cliff (front cliff only) in Harts Location, NH
  Holts Ledge in Lyme, NH
  Painted Walls in Albany, NH
  Rumney Rocks (Summit Cliff and nearby) in Rumney, NH
  Woodchuck Ledge (right half of cliff) in Albany, NH (Note: this posting begins on 5/25)

  Peregrines are present at a number of additional cliffs where no closures have been posted because recreational use is minimal. Climbers are advised to alter plans, and report the incident, if you encounter aggressive falcons during a climb at any NH site.   

All areas will be reopened by August 1.



The weather event we had over the past 2 days really didn't seem to significantly impact the climbs, other than the fact that it wasn't cold at all for about 36 hours. That said, it was chilly Wednesday night and it's really going to be cold for the weekend. My guess is that things will be quite good, but likely very hard and somewhat brittle. In addition there is a LOT of very heavy snow out there folks. Climbs like Cinema, Shoestring and really anything where there is a snow-loading aspect should be avoided at least for several days. And since it's going to be in single digits at least overnight the next few days, protect early and often.
Huntington Ravine
avalanche danger
Repentance
nobody's doing it!
Standard Route
good
Dracula
good


I've ridden most of the Valley trails over the past couple of weeks and gotta say that they are good shape, especially the upper ones that drain well. I did the Tent Boulder loop the other day and it was great, with the exception of a large tree down on the hiking trail on the way up to the 4 Corners, before the Weenie Gully. This is Forest Service land so it's not something that we can do something about on our own! It's easily pushed around tho. I also rode down Red's snowmobile trail to Cathedral Ledge Road and that was muddy in places, just as it always is, so that one is not recommended. Tho it's pretty rarely done except in the late fall in any event.


BRUTAL EVERYWHERE... What else can I say. Bring the DEET and use it liberally.


Up on one of the Mount Washington Valley's finest crags and want to know what that climb you're looking at is? Or maybe you're on your way up from Boston and want to check out the Ice Report for your upcoming weekend plans. Or more likely, you're at work just want to daydream about your next adventure. Well if you have a smart phone handy, you can get to NEClimbs from anywhere you have cell service. While it doesn't offer every single feature of the site and it's not an "app", in mobile form, it does do a whole lot and is very useful. Here is the live link to the mobile version of NEClimbs:

http://www.neclimbs.com/mobile

Check it out and if you have issues on your specific phone, please feel free to let me know.


Join us and LIKE us on Facebook. I'll try and post some interesting pix every Thursday and the latest Ice Report in the season, tho certainly not the whole Report. Here's where you can check it out:

http://www.facebook.com/NEClimbs/



Have fun and climb safe,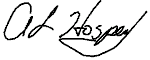 Al Hospers
The White Mountain Report
North Conway, New Hampshire
---
Breaking into a new area of climbing while remaining safe is probably sort of like practicing religion. There's no best way to do it, and if you screw up, you're going down...
Nate Beckwith