Like reading the White Mountain Report every week? Why not get it delivered to your e-mailbox every Thursday? All you have to do is subscribe. It's fast, painless, and best of all it doesn't cost you a dime!
CLICK HERE...

September 27, 2018

Hi Folks,

I've been talking about how warm it's been lately, and frankly it had been warm. But my buddy in Vermont has been saying that in spite of the warm temps, fall is going to be here soon. And when it comes it's going to happen BAM! And he was right, except for the foliage...

I got a nice gig at one of the more "happening" bars in Burlington last weekend, Red Square. I played there with my horn band several years ago, but it's been a while. That time was in the summer and we played outside in the alley and it was a gas. This time it wasn't my band and we were inside. Didn't matter tho, it was nuts. I've forgotten just how crazy things can be playing in a bar in a college town. Loved it...

That said, I was pretty surprised that the foliage between here and Burlington was basically nonexistent. I paused in a number pf places on the way there & back, and saw hardly any color. Sure there were a few trees here & there, but overall green was the color of the day. Even looking up at Mt Washington from Bretton woods, all I saw were green trees. It was definitely surprising. On the way back Sunday I did spot a tree in Twin Mountain that was in full color, but overall there wasn't much. It's coming, but a bit later than usual IMO.

http://www.neclimbs.com/wmr_pix/20180927/foliage_1.jpg
http://www.neclimbs.com/wmr_pix/20180927/foliage_2.jpg

I stayed through Sunday and got in a 30 mile road bike ride up Rt 2 from Waterbury that was quite nice. I got to see the Round Church and this very cool foot-bridge on the Long Trail across the the river. One of these days I'll get to Bolton if I can make it up there in the summer. Saturday was breezy and chilly.

http://www.neclimbs.com/wmr_pix/20180927/Bike_1.jpg
http://www.neclimbs.com/wmr_pix/20180927/Bike_2.jpg

On the way over I stopped in at Les Fauves, a bakery and coffees shop in Bethlehem. The coffee is OK, tho I like Mia Papaya down the street better, but they have amazing doughnuts. Then on the way back I stopped at Rainbow Sweets, a truly amazing bakery that I always try to stop at when in the area. They have been in business since 1976 and have great pastries and good espresso.

http://www.neclimbs.com/wmr_pix/20180927/bakery.jpg
http://www.neclimbs.com/wmr_pix/20180927/doughnuts.jpg

Some time ago I posted pix of the work going on in Crawford Notch around Elephant Head. Well it's all done now and it is definitely made some changes. I have no idea what the ice is going to be like in the season, but with the fence I don't think you're going to be able to climb the gully. Maybe the face just right of the gully will form, but who knows. I'm going to miss climbing Elephant Head Gully. :-(

http://www.neclimbs.com/wmr_pix/20180927/CrawfordNotch_1.jpg
http://www.neclimbs.com/wmr_pix/20180927/CrawfordNotch_2.jpg
http://www.neclimbs.com/wmr_pix/20180927/CrawfordNotch_3.jpg
http://www.neclimbs.com/wmr_pix/20180927/CrawfordNotch_4.jpg

Saturday night was almost a freeze so when I got hime I had to take down the basil, oregano and tarragon so I wouldn't loose it all. Then once I got it all in I had to make presto. 3 hours but it will all be worth it later.

http://www.neclimbs.com/wmr_pix/20180927/basil_1.jpg
http://www.neclimbs.com/wmr_pix/20180927/basil_2.jpg

On Monday I got out and climbed with Brad at Humphrey's. We started out on Tree Keys. I really do like that climb. It's steep, but still moderate. That said there is some loose rock that you really need to be careful about. And there is also some poison ivy in the little chimney down low and on the right up near the finish. You can avoid the lower chimney and clip the bolt on the climb to the left while extending the draw to keep the rope out of the poison ivy. Up at the finish you either need to climb the original direct line to the top or really pay attention to avoid getting into the poison ivy.

http://www.neclimbs.com/wmr_pix/20180927/TreeKeys_1.jpg
http://www.neclimbs.com/wmr_pix/20180927/TreeKeys_2.jpg
http://www.neclimbs.com/wmr_pix/20180927/TreeKeys_3.jpg



It's been a wonderful ice season, but Spring is officially here folks. Thus the sun is strong so it's warm during the day, but it's cold at night. And of course that means that climbs in the full sun are crap, but anything in the shade can still be good and maybe even building a bit. Sure, Standard Route is still massive, but the ice isn't all that good IMO. I was up there today and thought the ice above the cave was punky! Climbs in the reflector oven that is the Amphitheater are a mess now and honestly in my mind it's not a smart place to be. We're entering a time when the best climbing will be up high in the Ravine. And of course the longer days make it a great time to be up there. From here on out I'm only going to be posting pictures of things I think are in climbable shape, and that's a dwindling supply.
Huntington Ravine
IN mostly
Repentance
OUT
Standard Route
climbable, but getting punky
Dracula
IN - bring your snorkle

Then we walked back down to the slab just right of Yellow Jacket. Brad led a couple of these and I did the Hurley route just right of Yellow Jacket. It has an steep and entertaining start and the rock up on the slab is nice. Again there is some poison ivy up near the shared anchor Easy As Pudding Pie. There seems to be a lot of it around this fall so pay attention!


Just a brief reminder that this years Mount Washington Valley Ice Fest is February 1-3. Put it on your schedule now. You don't want to miss it.


I rode the Marshall trails this afternoon and overall they are great right now. A few limbs down here & there that we cleared away, but no problems to speak of. This Saturday is the annual Bike For Books ride to support the North Conway library right in town near IME. I've ridden it for many years and it's a fun day for a great cause. http://www.northconwaylibrary.com/bfb


There are still some mosquitoes out there in the woods. But overall not much. Of course they will all be gone after the first hard freeze, which should be soon.


Up on one of the Mount Washington Valley's finest crags and want to know what that climb you're looking at is? Or maybe you're on your way up from Boston and want to check out the Ice Report for your upcoming weekend plans. Or more likely, you're at work just want to daydream about your next adventure. Well if you have a smart phone handy, you can get to NEClimbs from anywhere you have cell service. While it doesn't offer every single feature of the site and it's not an "app", in mobile form, it does do a whole lot and is very useful. Here is the live link to the mobile version of NEClimbs:

http://www.neclimbs.com/mobile

Check it out and if you have issues on your specific phone, please feel free to let me know.


Join us and LIKE us on Facebook. I'll try and post some interesting pix every Thursday and the latest Ice Report in the season, tho certainly not the whole Report. Here's where you can check it out:

http://www.facebook.com/NEClimbs/



Have fun and climb safe,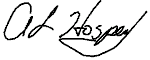 Al Hospers
The White Mountain Report
North Conway, New Hampshire
---
A climber's day always starts at the crux: getting out of bed.
unknown