Like reading the White Mountain Report every week? Why not get it delivered to your e-mailbox every Thursday? All you have to do is subscribe. It's fast, painless, and best of all it doesn't cost you a dime!
CLICK HERE...

October 4, 2018

Hi Folks,

Two days of rain came through this week, yielding almost 1.5 inches of liquid. YUCK... Yes, it made a mess of some cliff area for climbing for a day or two and made my gig at the Fryeburg Fair on Tuesday night, less than enjoyable. That said, the weekend looks great, foliage is ripening fast and I'm sure that things will dry out quickly.

I've written several times about climbing at the newish little cliff out near Fryeburg. Brad and I have talked about the possibility of adding an additional route to the ones already there and last Sunday we got out and did one. This climb starts up on the right side of the cliff just behind a tree. It climbs past 4 bolts, over a small hump/overlap to a 2 bolt anchor. The rock was covered with lichen and moss and took us a couple of hours of effort to get it cleaned off. When we led it the rock was still dusty and a bit dirty, but the 2 days of rain we just had should have cleaned it off.

Brad had the honors for the FA and I did the second. While we were there a couple came up with their young son. I believe that the woman is Heather and I can't remember her husband's name. She grabbed the 3rd ascent of the route, which is still unnamed. Brad and I thought it was abut 5.5 and she agreed.

If you haven't been out there, check it out. It's a nice alternative to everything else and it's all bolted & moderate. A few pix below. Check out the huge wasp nest we spotted in a tree near the trail. It's bigger than my head, and that's big folks. Nope, it's na-da piņata! LOL

http://www.neclimbs.com/wmr_pix/20181004/NewRoute_1.jpg
http://www.neclimbs.com/wmr_pix/20181004/NewRoute_2.jpg
http://www.neclimbs.com/wmr_pix/20181004/NewRoute_3.jpg
http://www.neclimbs.com/wmr_pix/20181004/NewRoute_4.jpg
http://www.neclimbs.com/wmr_pix/20181004/NewRoute_5.jpg
http://www.neclimbs.com/wmr_pix/20181004/NewRoute_6.jpg
http://www.neclimbs.com/wmr_pix/20181004/NewRoute_7.jpg
http://www.neclimbs.com/wmr_pix/20181004/WaspNest.jpg



It's been a wonderful ice season, but Spring is officially here folks. Thus the sun is strong so it's warm during the day, but it's cold at night. And of course that means that climbs in the full sun are crap, but anything in the shade can still be good and maybe even building a bit. Sure, Standard Route is still massive, but the ice isn't all that good IMO. I was up there today and thought the ice above the cave was punky! Climbs in the reflector oven that is the Amphitheater are a mess now and honestly in my mind it's not a smart place to be. We're entering a time when the best climbing will be up high in the Ravine. And of course the longer days make it a great time to be up there. From here on out I'm only going to be posting pictures of things I think are in climbable shape, and that's a dwindling supply.
Huntington Ravine
IN mostly
Repentance
OUT
Standard Route
climbable, but getting punky
Dracula
IN - bring your snorkle


If you're a climber in New England and you don't know about this book, you certainly should. YR&I is a classic history of Rock and Ice climbing in New England from 1916-1989, with an emphasis on the Gunks and North Conway. The original book was written by Guy and Laura Waterman and first published in 1993 and is considered a classic in its genera. It was reissued in paperback in 2002 and has now been updated by local climber Michael Wejchert and rereleased.

There will be a book release party for the new edition this Saturday, October 6th, at IME at 7PM.


This years Mount Washington Valley Ice Fest is February 1-3. Put it on your schedule now. You don't want to miss it.


The Bike For Books ride last weekend was wonderful as usual. It was about as nice a day as you could ask for to do a 20 mile ride. Tho we had 2 daze of rain this week, I rode at Marshall yesterday evening and everything was great. With the foliage coming in it's a great time to be in the woods.


NONE but the occasional mosquito...oh, and tick!


Up on one of the Mount Washington Valley's finest crags and want to know what that climb you're looking at is? Or maybe you're on your way up from Boston and want to check out the Ice Report for your upcoming weekend plans. Or more likely, you're at work just want to daydream about your next adventure. Well if you have a smart phone handy, you can get to NEClimbs from anywhere you have cell service. While it doesn't offer every single feature of the site and it's not an "app", in mobile form, it does do a whole lot and is very useful. Here is the live link to the mobile version of NEClimbs:

http://www.neclimbs.com/mobile

Check it out and if you have issues on your specific phone, please feel free to let me know.


Join us and LIKE us on Facebook. I'll try and post some interesting pix every Thursday and the latest Ice Report in the season, tho certainly not the whole Report. Here's where you can check it out:

http://www.facebook.com/NEClimbs/



Have fun and climb safe,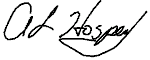 Al Hospers
The White Mountain Report
North Conway, New Hampshire
---
The Puking Gecko, Grand Wall, *** S9 5.12d/e 712m - An intimidating and salacious climb. The final pitch is so exposed, tricky, and continuously strenuous that it is impossible to even contact the rock at any point. Better than making passionate love on top of a Japanese Bullet Train. Superbly magnificent and grimly brilliant.
Andy Cairns