Here's Guido's Delight, one of Mark Synnot's routes here at Duck's Head. A
full pitch of M6. The route's marked in yellow.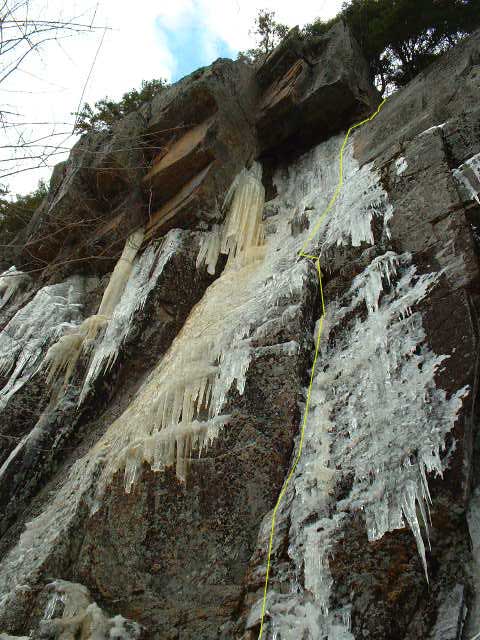 While I was working on it I heard voices coming up the trail. It was Mark &
Jared Ogden. Good thing I managed to get up it in reasonable style with no falls,
whew! Jared ran up the runnel I had led a little while before. Made it look like child's
play.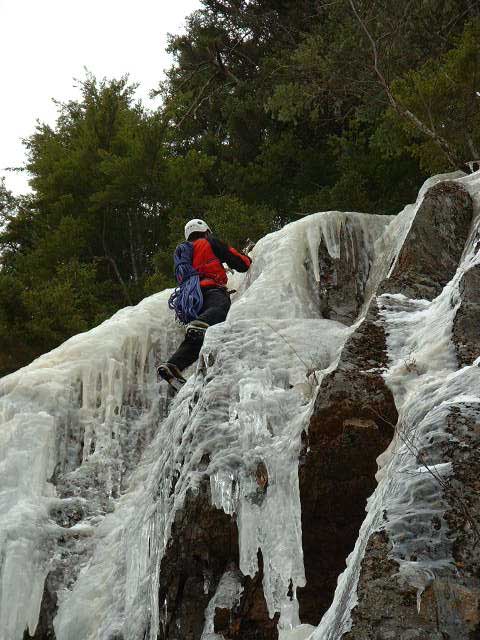 Then Mark decided to solo another climb we had just toproped!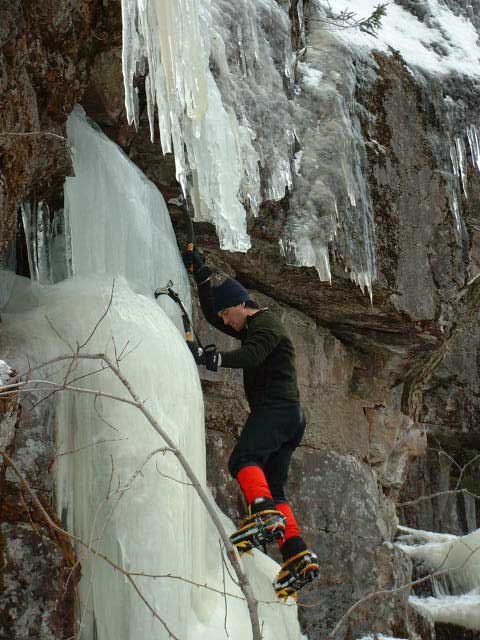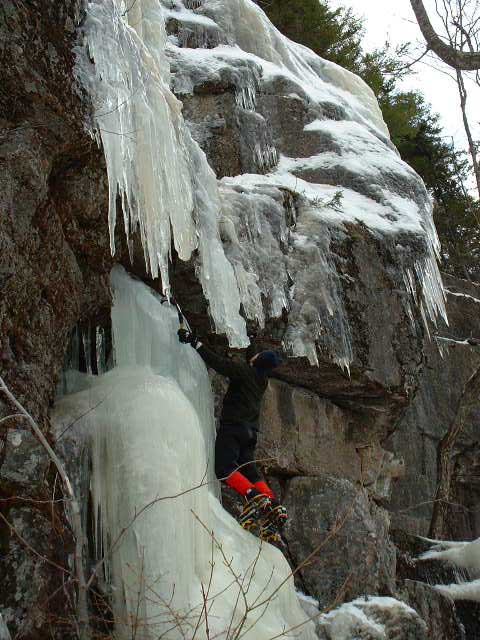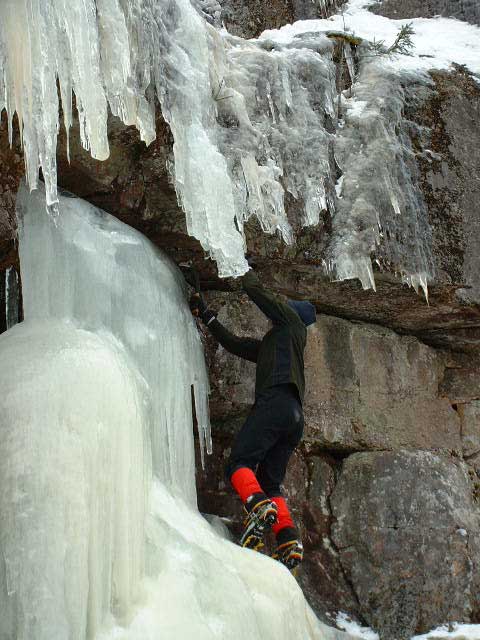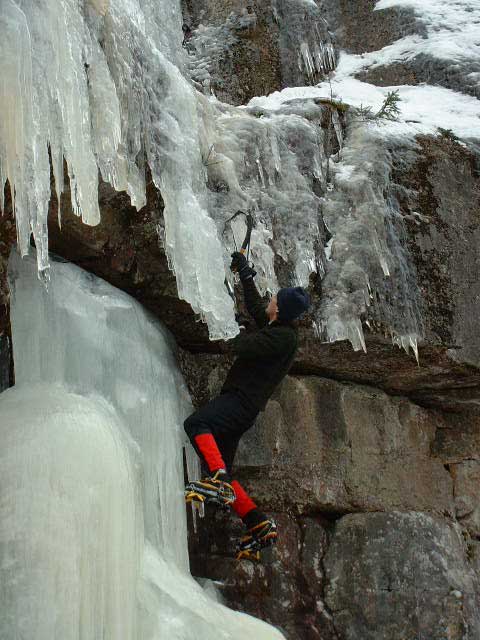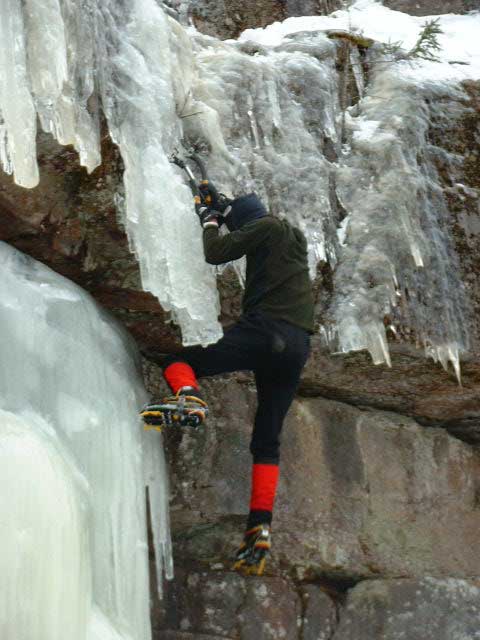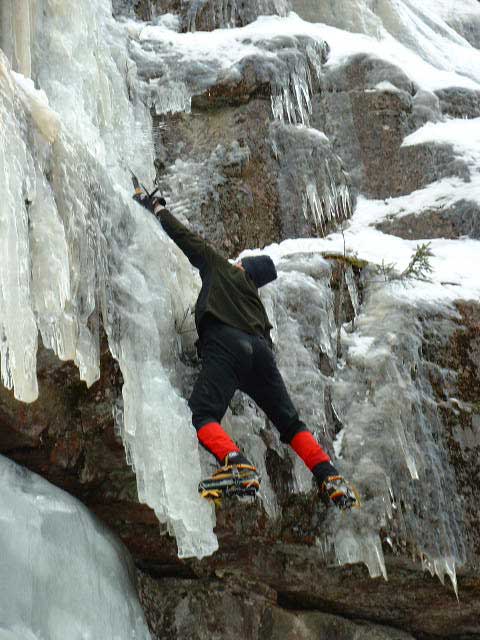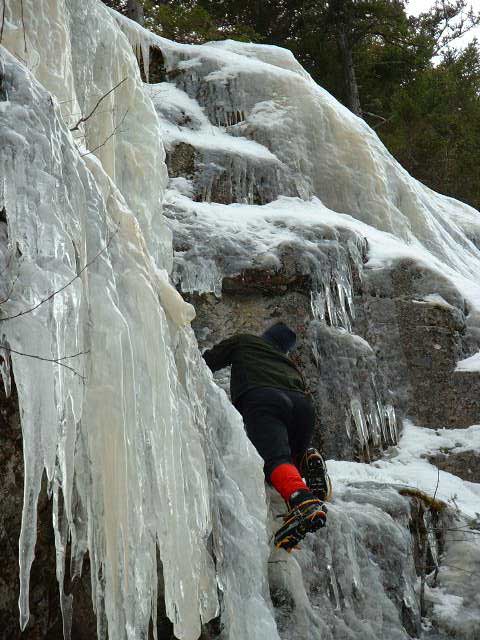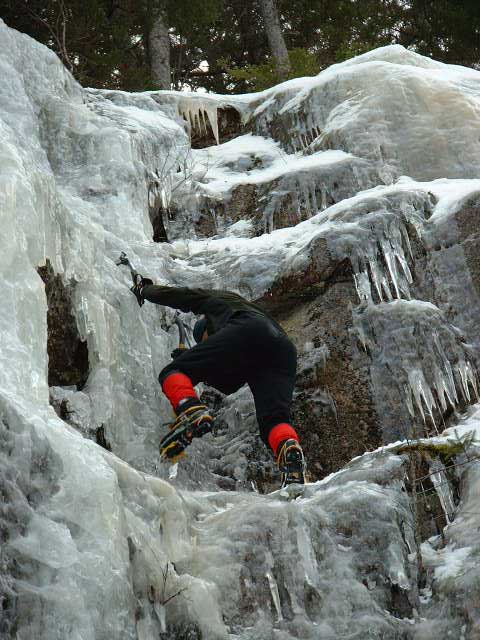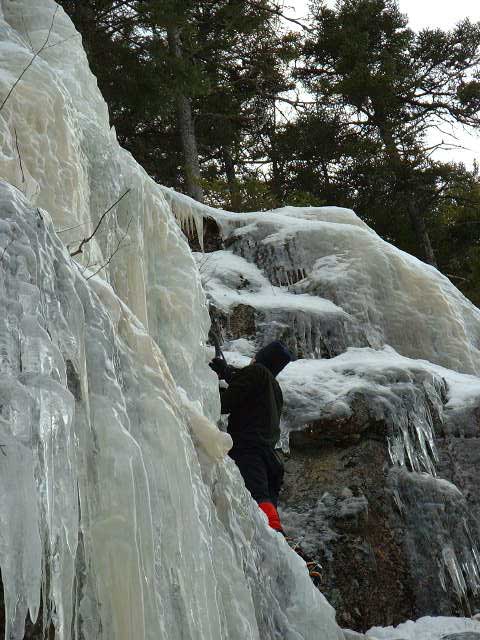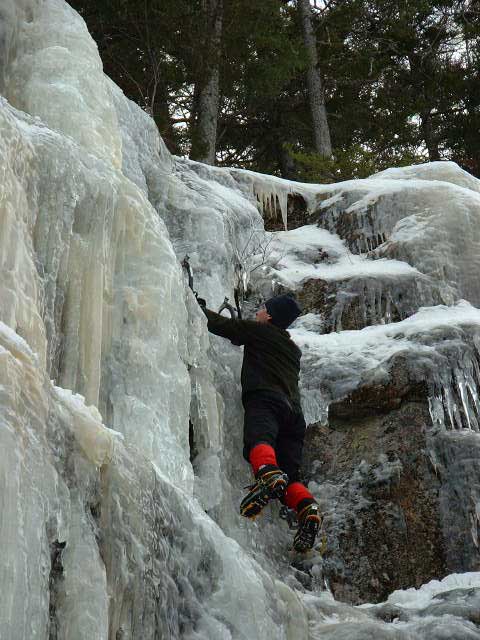 I said, "Nice job Mark. Very smooth." He replied, "That's the way it has to be!"
Believe me, there wasn't a wasted move.
The reason they were there was to work out the moves on a new route to the left
of Guido's. It looked really "sick." Here's the route. The line is in pink.
Jared rapped down it to place some directionals & clean off some nasty loose rock.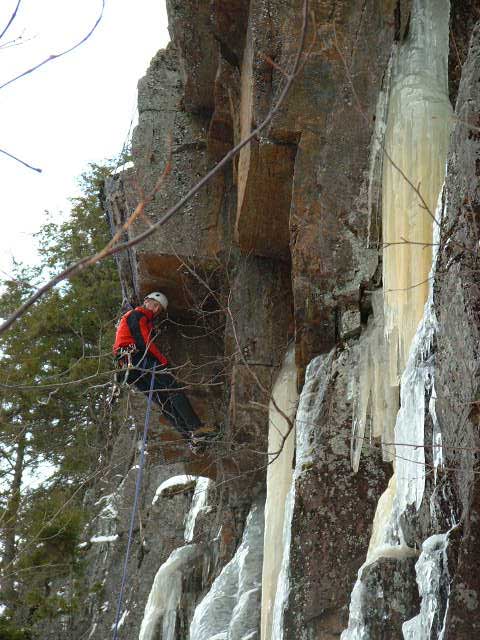 Here's Mark and Jared, getting ready to go to work.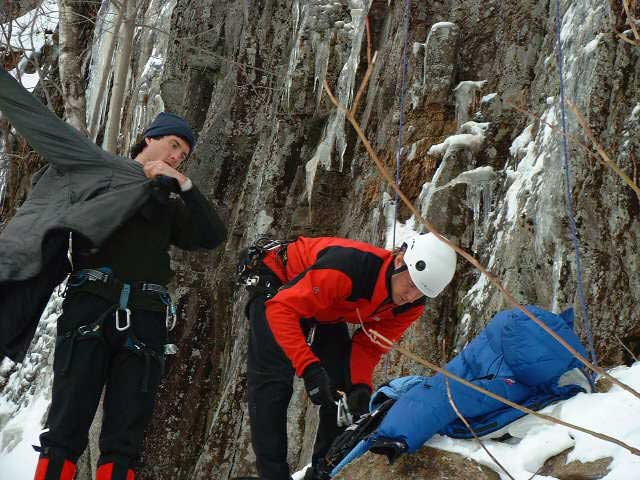 With most of the loose rock & choss cleaned, Jared started up. He made it
look easy, but believe me, it was anything but easy, even on a toprope.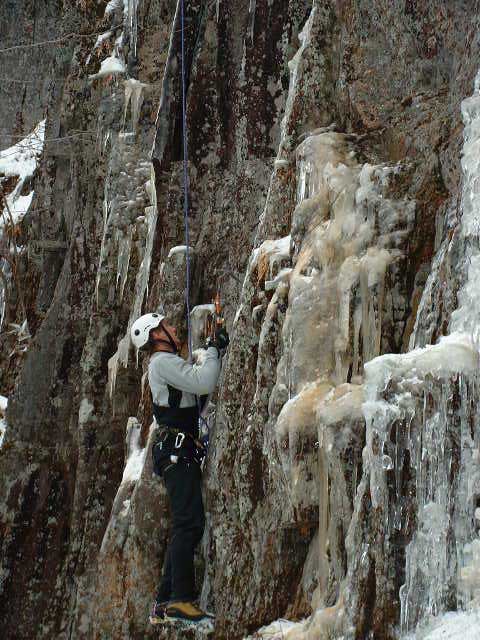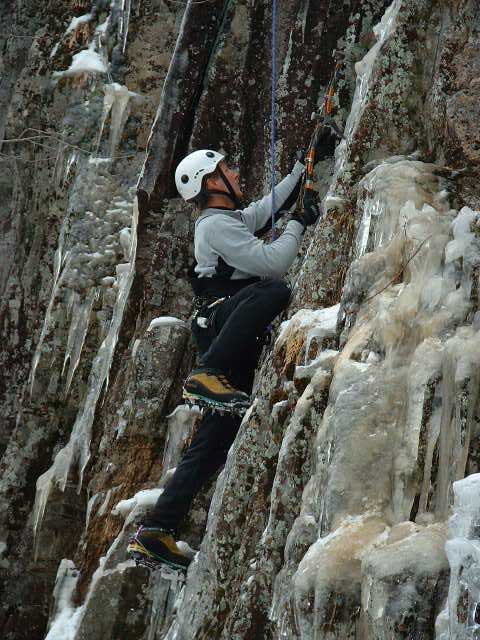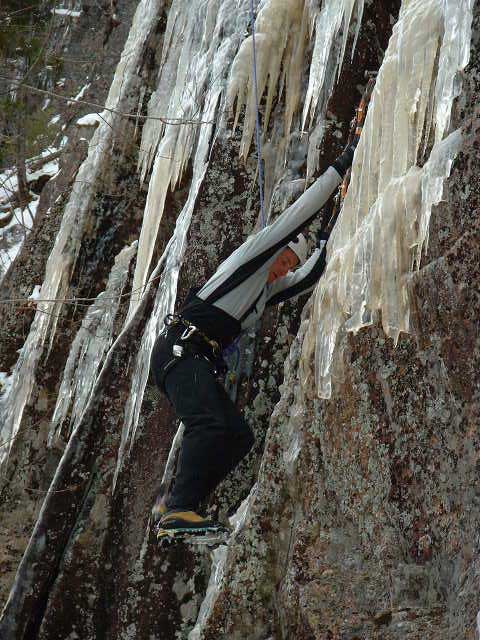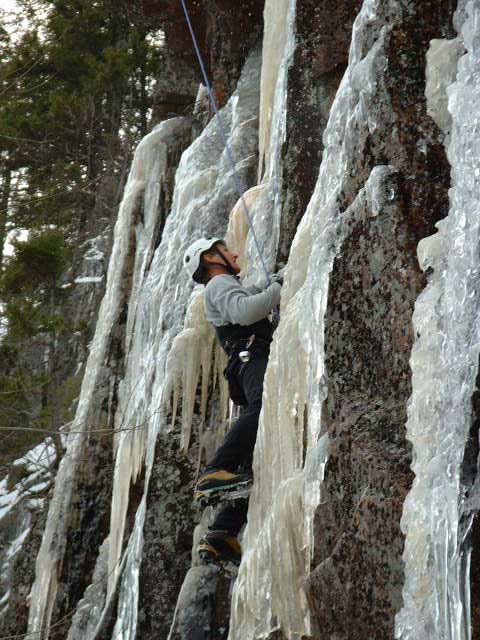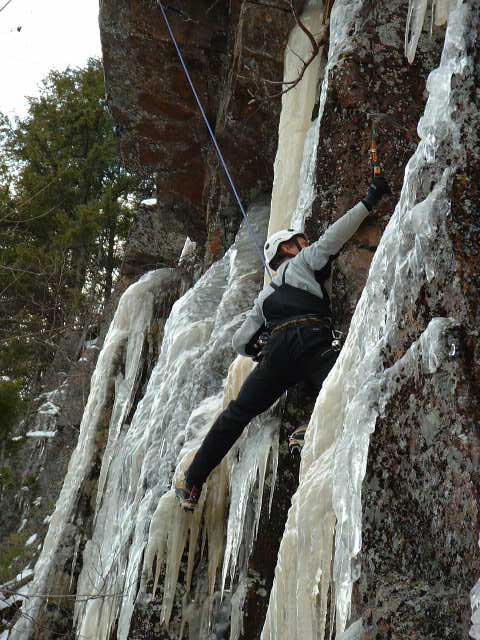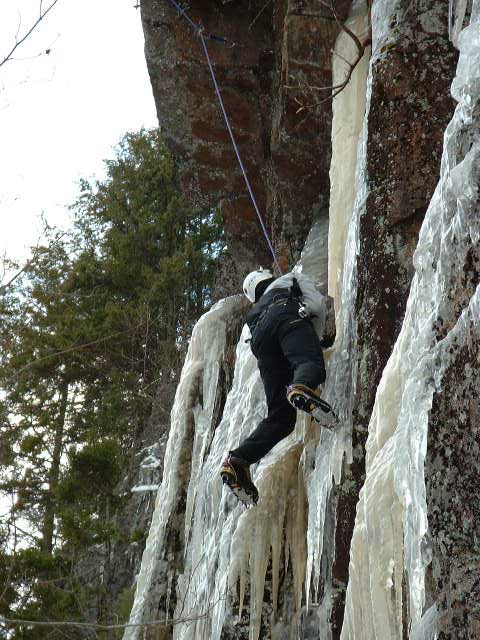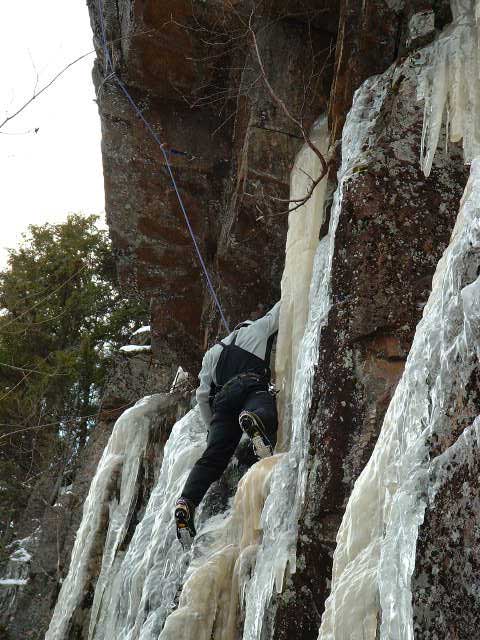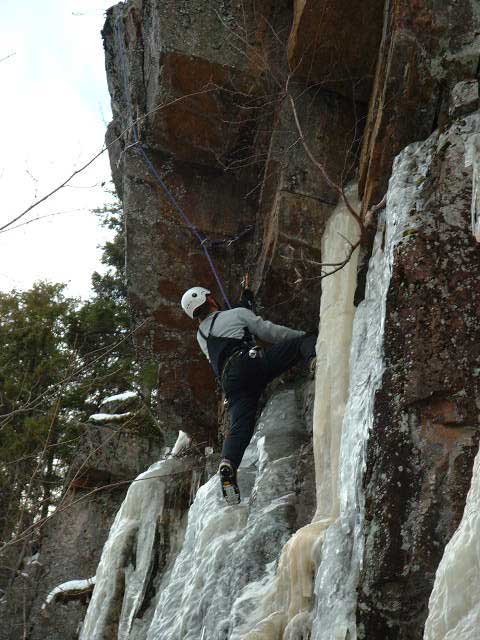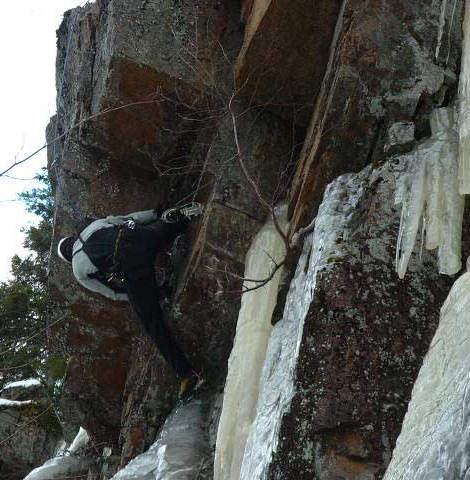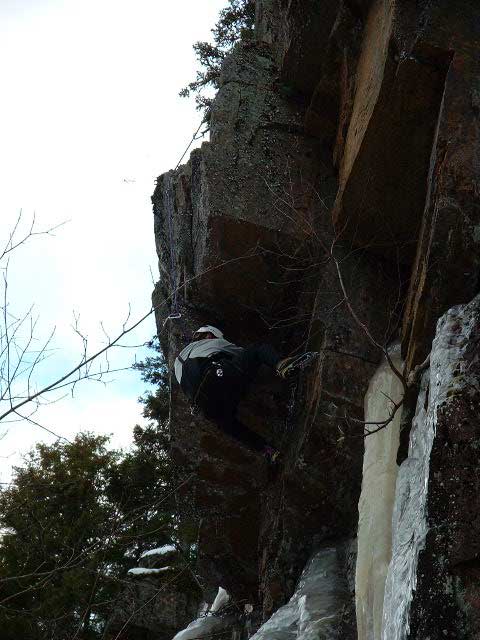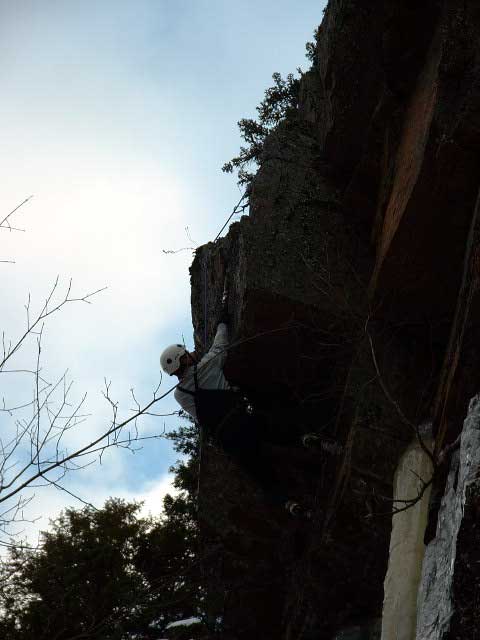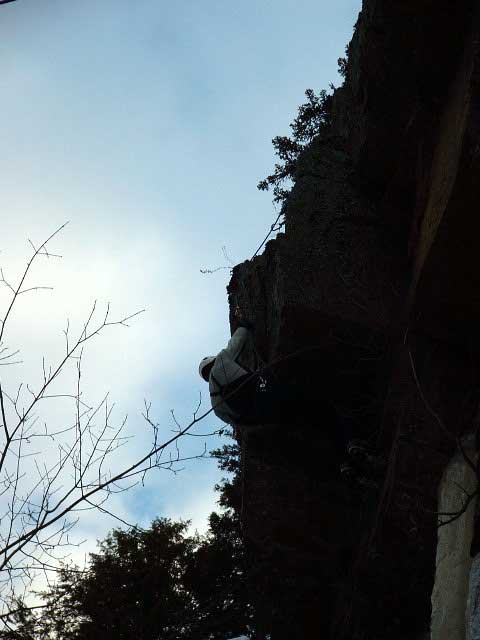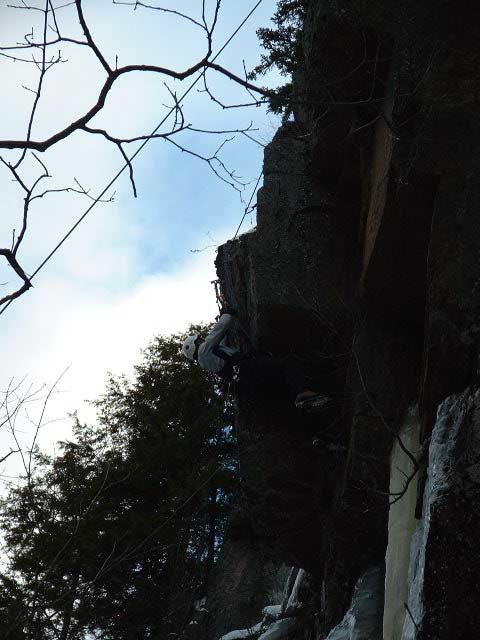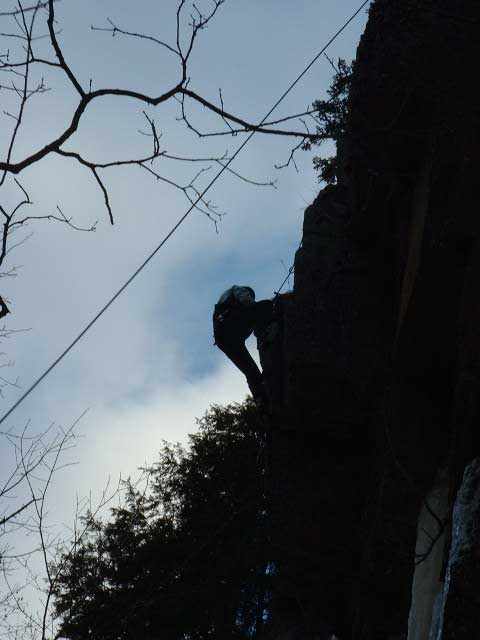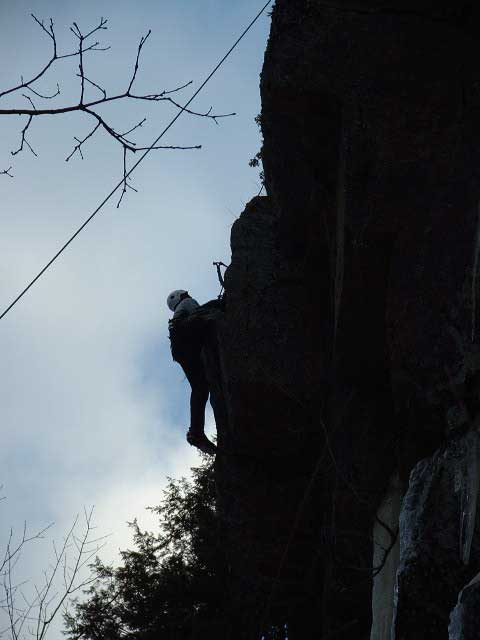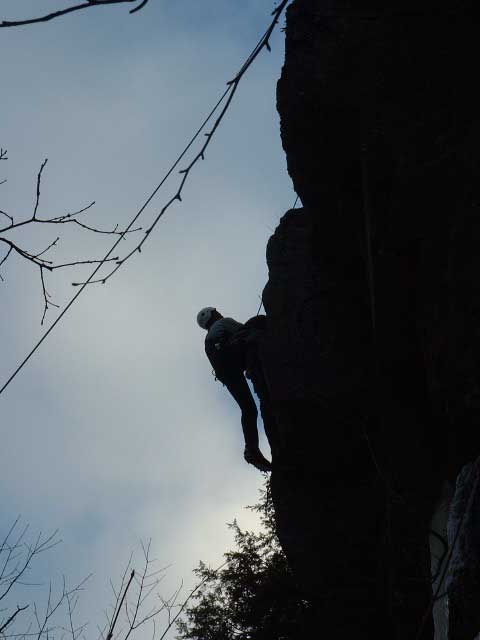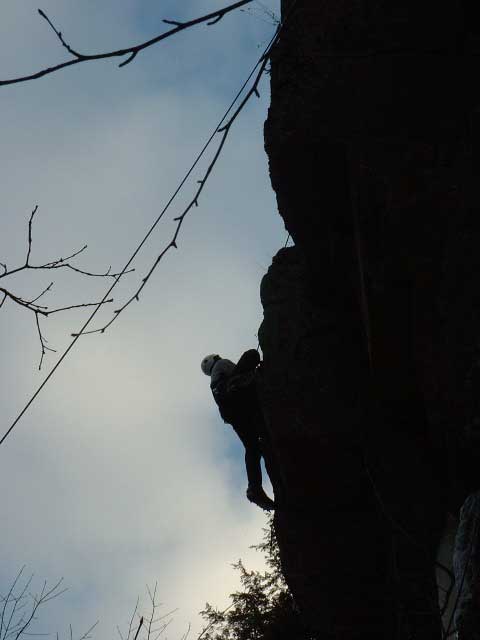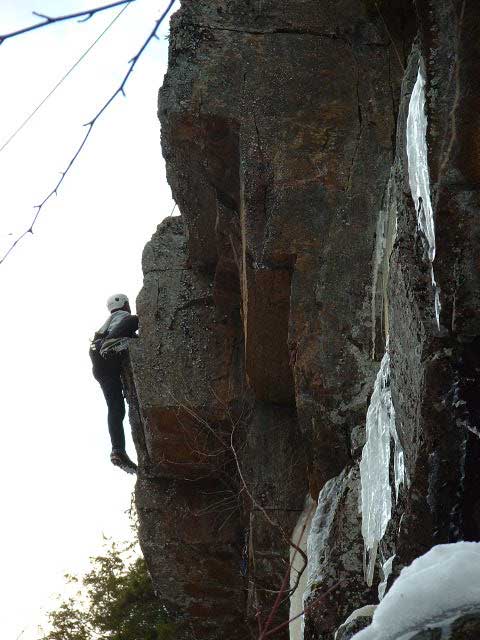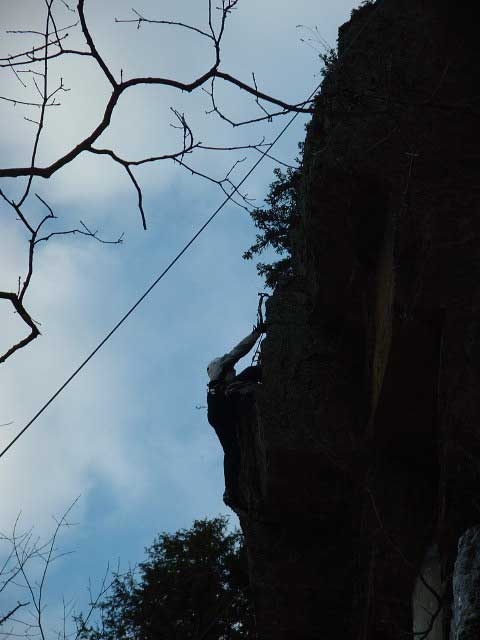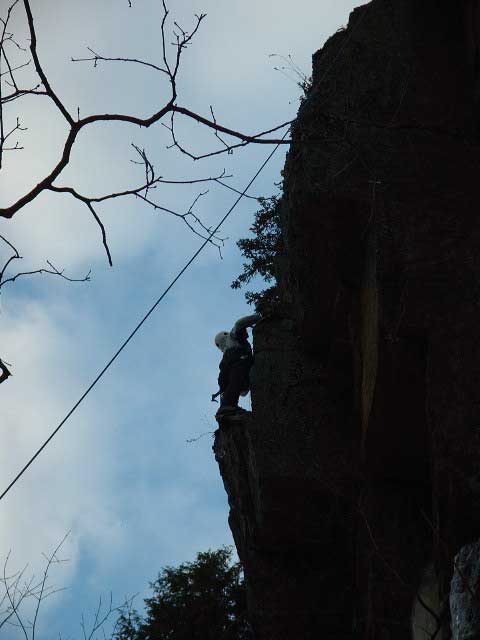 And that's the way it was! Just another day at the Duck's Head (a.k.a. Trollville).